We take care to ensure your building and landscaping are protected during our work. Whether we're installing roofing, siding, gutters, or windows, we want you to be happy with the process and its results.
Metal Roof Installation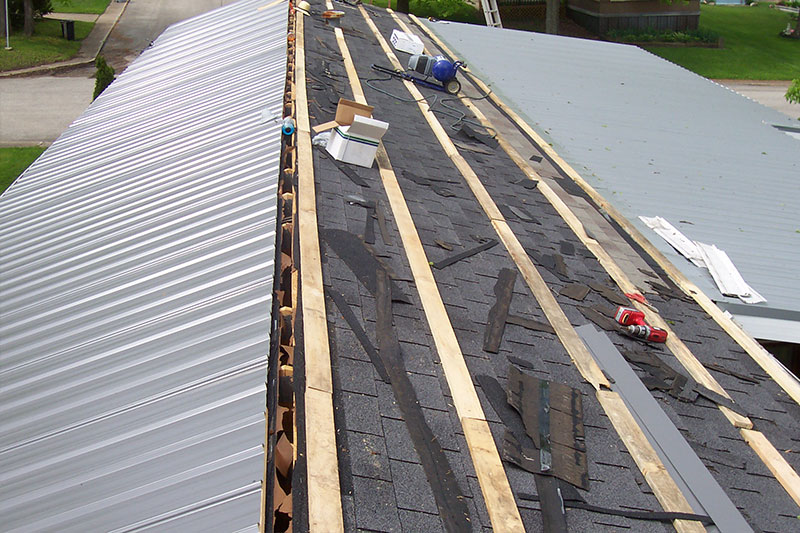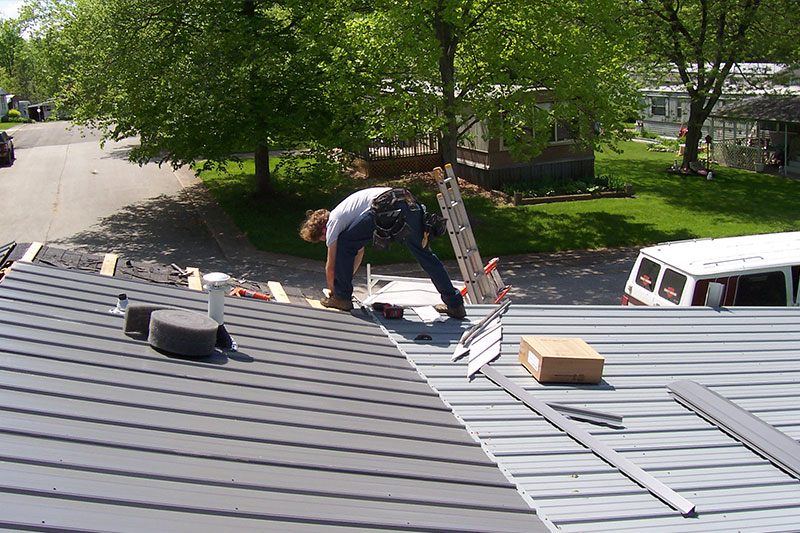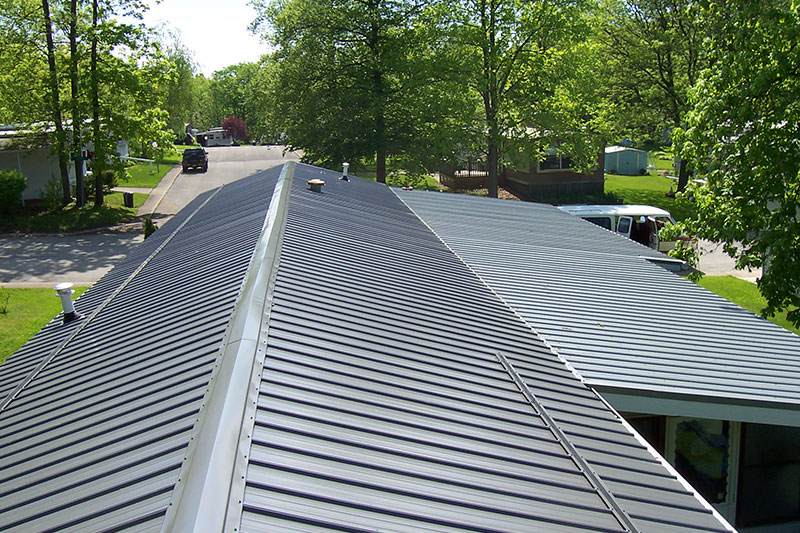 Attention to Detail – Sherry and Warren B
Our home is a small house in Hiram that was built over a century ago. The attention to detail when installing the siding gave this old house a face lift and it now looks like the home we fell in love with 37 years ago. – May 2013
Sherry and Warren B
Great job on our house – Katie S
Great job on our house! Everything's well done; the roof looks nice and we're enjoying the new windows. Mom really likes the enlarged windows!
Katie S
Very Professional Installation of Shingles – Charles H
First, thank you for providing a very professional installation of shingles at our home. My wife and I were impressed with the conscientious manner in which the lads treated the landscaped yard and the general way they left the site each night. The roofs look very good and will last through my lifetime. We would recommend Hershberger Roofing and Siding to anyone. – April 2009
Charles H
Efficient, Courteous, Professional – William V
We are writing to express our sincere appreciation for the work performed at our home by David Hershberger and his team. David and his men were efficient, courteous, professional and did exceptional work.
William V
Great Job including Cleanup – Russ H
Your crew did a great job (including the clean-up)! We will certainly recommend you to any potential customer.
Russ H
Job Looks Really Good – The Pecka's
Thank you—job looks really good!!
The Pecka's
Chagrin Falls, Ohio